As our loved ones age, they need more attention and care. As you age, you gain more responsibilities that might make providing this care difficult. It's understandable how difficult it can be to see our elderly friends and family suffer. However, nursing homes do not necessarily have to be the only option. You can also choose in-home care so that you and your loved ones can carry on with your lives.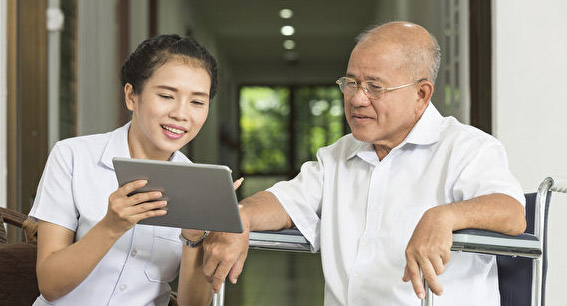 1. The Comfort of Home
One of the benefits of choosing in-home care is that you get to keep the comforts of your home. It is a terrible feeling to be ill and hospitalized or stuck in a nursing home. With in-home care, experienced assistant will come to your house. That means you get to keep that beloved and well-worn armchair you love. You get to hang out in your own kitchen while reading the daily news.
2. Personalized Care
With the caregiver coming to your home, he or she is able to focus solely on you. Their attention is not divided between others. This means that they can respond to your wishes and needs. If your family member needs the help, you can rest assured that they will get the focused attention they deserve.
3. Reduced Risk of Infection
When many bodies are placed in an enclosed space, the risk of spreading germs is greater. If someone comes to visit you or your loved ones, there is a reduced chance of infection or catching an illness. When one ages, it can be particularly important to avoid colds and flus.
4. Keep Your Independence
As we age, one of the most stressful experiences is the feeling of loss of independence. The inability to take care of yourself can be saddening. However, if a personal assistant comes to your home and help you with the things you cannot handle while you carry on with your daily activities, the feeling would be different. Whether you need help with grocery shopping, cleaning the house, or chores, we can help while you still feel in control.
5. Family Support
In-home care makes it easy for your family participate in your life and care. Your grandchildren can still come visit you in the home they grew up knowing. Nothing drastic has to change. It is easier for your friends and family to come to your house, rather than a nursing home they have never been to before.
6. Peace of Mind
Whether you or your loved one needs help, in-home care is a great way to get peace of mind. You no longer need to worry over if your loved one is being taken care of when you are away.